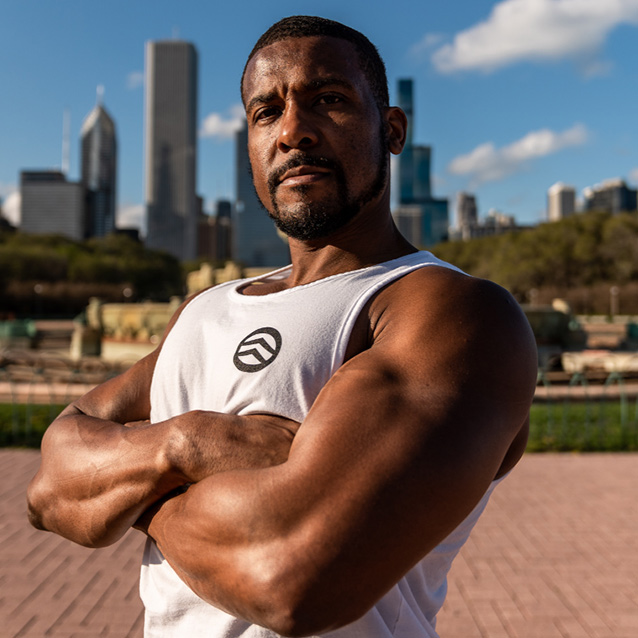 Marcus Summers
Fitness Based Business
This is your time to fight for what you want, take control! "Purpose Is Power"
A deep look into how the health/fitness can be used for both personal and professional growth. Business insight and strategies to implement as a fitness professional or a person that wants to change or address health/fitness related concerns or goals. Open discussion on the industry as a whole and how it has change due to the COVID-19 pandemic. "The Pandemic Pivot"
I am a motivated fitness expert and educator that enjoys finding the purpose for why my students and clients want to achieve the goals they have entrusted me to help them reach.
I have spent the last 14 years changing lives both mentally and physically within the health, fitness, education industry. I have developed countless nutrition, fitness & training programs for clients and professionals,  and fitness education seminars during this time as a director at premium health clubs in the Chicago-land area. I have learned, understood, and created business education programs for all levels of fitness professionals.
Bridging the gap between the classroom and client is my primary focus. I provide this by educating my students and clients to understand how to maintain a healthy lifestyle at any stage of life. I am able to do this as the Professor of Physiology of Exercise II at PNW University and an Exercise Science Curriculum Advisory member at Roosevelt University and Malcom X College.
My indirect path to where I am today gave me the well rounded ability through my experiences as NAIA D1 basketball player, performance coach, my time as a member of the US Army (Veteran), my years as a fitness director, and my continued pursuit of education and knowledge.
I believe that involving yourself in a structured health and fitness program is a lifestyle change to provide you with a longer and healthier life. This is why during the Covid-19 pandemic, I founded Purpose Is Power, LLC, to provide specific one-on-one fitness training services. The purpose of this program is about more than just external physical changes. It is about mental, emotional, and behavioral changes as well as making everyday life that much more easier for you.
This is your time to fight for what you want, take control! "Purpose Is Power"
Web Site: https://www.purposeispower.life/